Garden Court Restaurant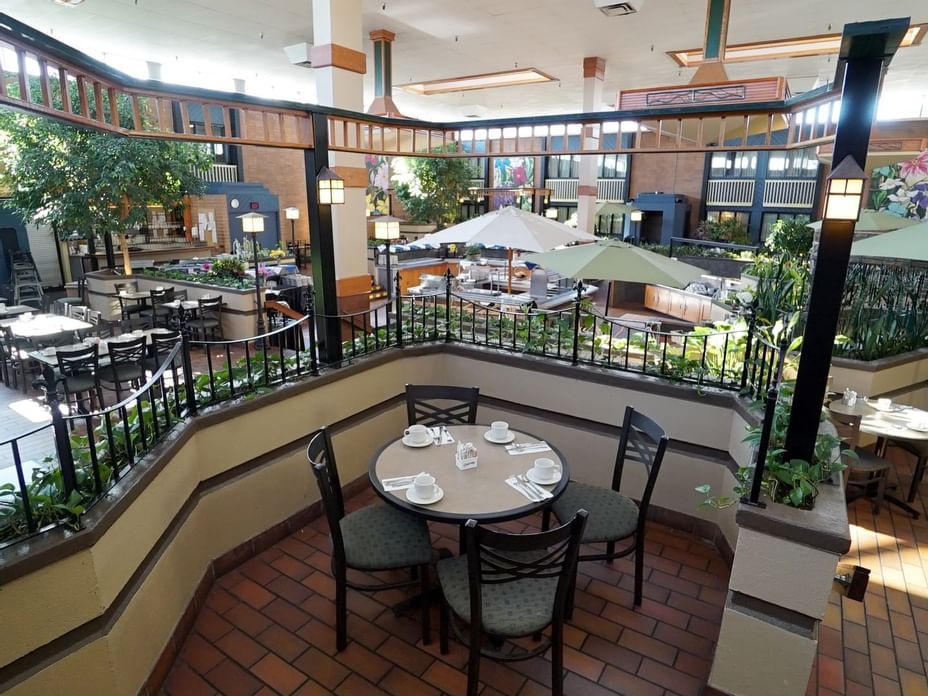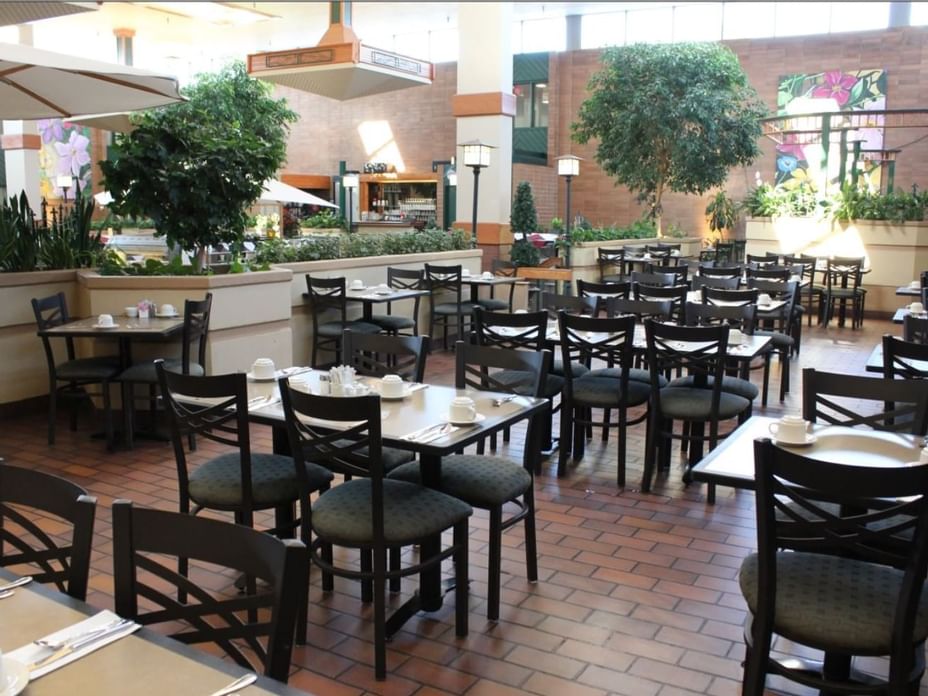 Escape to our warm, welcoming Garden Court to enjoy our delicious menu service. Surrounded by lush gardens and natural sunlight, our Garden Court restaurant offers an affordable meal with a wide variety of delightful dishes that the whole family will enjoy.

Served Wednesday and Saturday evenings, our hot turkey dinner is a local favourite.
Our Garden Court Buffet is open:

Saturday: 5:00pm – 9:00pm
Sunday: 5:00pm – 9:00pm
Sunday: Brunch 10:00am – 2:00pm

Menu service available:

Breakfast menu Monday to Sunday 6:30am – 11:00am
Lunch menu Monday to Sunday 11:00am – 2:00pm
Dinner menu Saturday & Sunday 5:00pm – 9:00pm
Monday – Friday plated lunch specials $10.95 plus tax
Wednesdays featuring plated turkey

Chef's Carvery Station - Daily Features:

Saturday: Slow Roasted Alberta Beef & Roast Turkey
Sunday Brunch : Glazed Ham & Slow Roasted Alberta Beef
Sunday Evening: Slow Roasted Alberta Beef