Wedding Venue in Calgary
Celebrate Your Special Day with Us
♦ ♦ ♦

The Glenmore Inn and Convention Centre is a top choice wedding venue in Calgary. Celebrate your special day with us and we will assist you to create an unforgettable occasion. Have your ceremony in any one of our elegant function rooms or in the lush surroundings of our Garden Court Atrium. You can then enjoy your reception with up to 650 guests for dinner and dancing in our spectacular ballroom, which is one of the largest wedding reception venues in South Calgary.

At the Glenmore Inn, we understand how much work is needed to organise your wedding day, appreciating that each and every wedding is unique. We pride ourselves on our attention to detail and the high level of personal service to ensure your wedding day is as perfect as can be. Whether you have a small or large guest list, the Glenmore Inn can cater to all budgets and sizes. From venues to menus to fun wedding group outings in Calgary, your celebration will be filled with unforgettable moments.
Experience your special day at one of Calgary's Beautiful Wedding Venues
Create a Memorable Experience at The Glenmore Inn Wedding Venue in Calgary
Host your Calgary wedding at The Glenmore Inn and enjoy sophisticated reception and ceremony venues, on-site catering facilities, special room rates for the bride, groom, & guests, and complimentary wireless Internet & parking for all guests.

Our dedicated wedding planning and catering professionals will ensure that your wedding day is an affair to remember.
Wedding Facilities
Our wedding facilities include:
Wedding Ceremonies in a private room or Garden Court Atrium
Reception Facilities for up to 650 people for a full dinner and dance
On-site catering facilities
Special room rates for the bride and groom, the wedding party and your guests
Complimentary wireless internet
Complimentary parking for all guests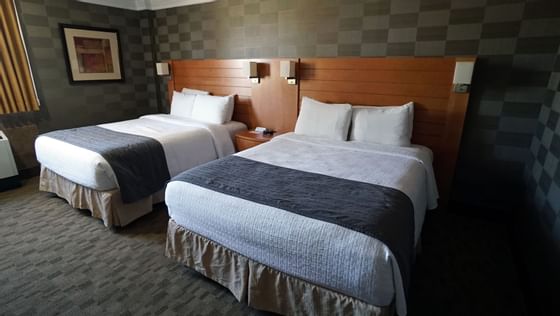 Stay With Us!
We have 169 guestrooms and suites and are pleased to offer discounted rates for you and your guests. Our Group Sales Manager is dedicated to providing you with personal attention ensuring you and your guests needs are accommodated, allowing you stress free planning.
♦ ♦ ♦
Accommodations for Out of Town Guests
Wedding Night Suites
Discounted Group Bookings
Upgrades for Wedding Couple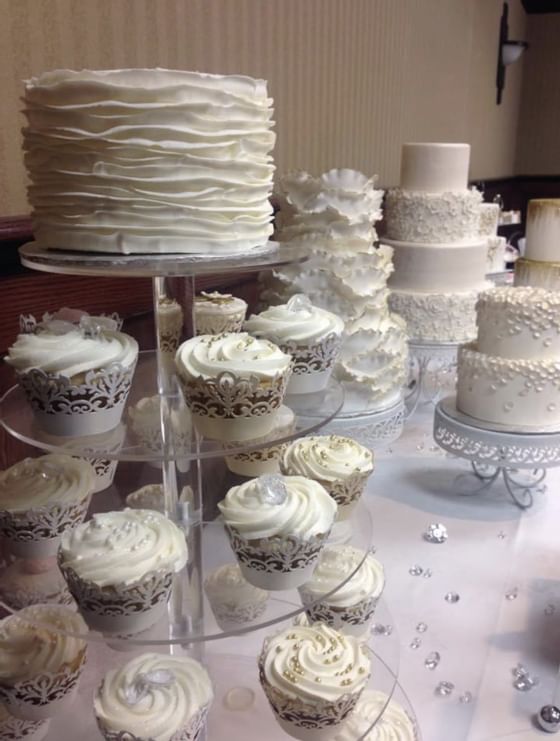 Before the Big Day
Celebrate this exciting time from beginning to end with us! Ask us for more information about how we can assist with your celebrations.

♦ ♦ ♦
Engagement Celebrations
Bridal Showers
Gift Opening Brunch
Rehearsal Dinner